Guinée Games have joined forces with Grand P to raise money for the superstar's charitable foundation.

The comedian and singer, who's

2020 song "Amour"

has had nearly 3.5 million views on YouTube, gives back to Guinean society through his

Fondation Grand P Humanitaire.



The Foundation supports young people suffering from disease and illnesses. Grand P helps finance their treatment, enabling them to live a better life.

Now, Guinée Games, along side their community department,

Guinée Games Projets

, will support Grand P's Foundation through their popular lotto game, Super 4 Jackpot.

On Wednesday 30, December, all proceeds from the Super 4 Jackpot are to be donated to Grand P's Foundation. Therefore the money you spend on Super 4 Jackpot tickets will go towards supporting young people with life threatening illnesses.

The big prize on the Super 4 Jackpot is a cool 1bn GNF. Tickets cost just 4,000 GNF and can be purchased at any Guinée Games points of sale from December 23.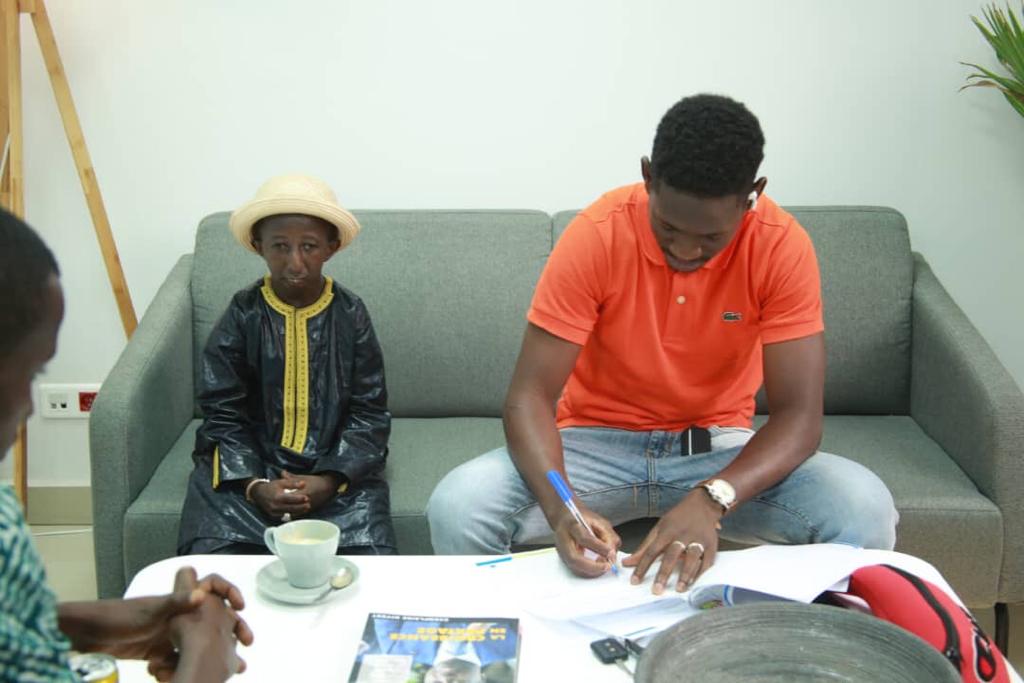 A spokesman for Guinée Games said: "The world needs more people like Grand P. What he does for Guineans through his Foundation is admirable and something that we truly believe in. We are proud to be able to support Grand P in his efforts to help young people."

Grand P is no stranger to the difficulties of fighting disorders, having suffered from Progeria his whole life. The trials and hardships he has overcome have pathed the way for his Foundation and are the inspiration behind helping others.

This year, Guinée Games Projets have

helped entrepreneurs realise their dreams

,

donated to orphans

,

paid the tuition fees for students to attend school

, and much more.

You can learn more about Guinée Games and Guinée Games Projets at this year's Conakry Fair. The Fair is being held from mid-December at Palais Du Peuple De Conakry.